Game 1:

vs Mage

( Played first)

Game 2:

vs Hunter

( Extra card)



"Had the win all but locked up before the DC"

Game 3:

vs Warrior

( Extra card)

Game 4:

vs Warrior

( Extra card)

Game 5:

vs Mage

( Extra card)

Game 6:

vs Warrior

( Extra card)

Game 7:

vs Druid

( Extra card)
Warning
: Use of undefined constant classId - assumed 'classId' (this will throw an Error in a future version of PHP) in
/nfs/c11/h03/mnt/199234/domains/arenamastery.com/html/arena_badge_display.php
on line
4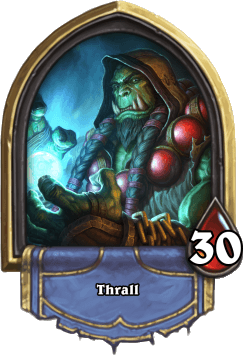 Mana curve
Deck breakdown
Card Rarity
Common: 3 (100%)

Card Types
Minion: 2 (67%)
Spell: 1 (33%)

"Dust" value:
120
This value is a simplistic way of comparing decks based on the rarity of the cards you got. It's a just sum of the dust cost it would theoretically take to build this deck (with basic cards treated as commons).
Welcome, guest
If you'd like to vote for your preferred picks and/or make comments on the picks that were made, please sign in to your Arena Mastery account, or
create one
if you don't have one already

Warning: Division by zero in /nfs/c11/h03/mnt/199234/domains/arenamastery.com/html/arena_draftpicks_display.php on line 107

General draft comments/feedback
Now that you've seen the whole draft, leave a comment about what you thought.


This arena doesn't have a note or a link.